Violin Petting Zoo
Saturday, October 22, 2022 by Heidi Tuinstra | Marketing
Mark your calendars!
Violin by Heidi has scheduled a Violin Petting Zoo to be held at the Munster Winter Fest on Saturday 12/10 4-7pm.
Violin petting zoos provide hands-on fun with instruments! Children have the chance to get up close and personal with the orchestral instruments they see professionally played on stage.
This Violin Petting Zoo at will have different sized violins displayed and interested children & adults can Pluck and Bow on them! There will also be a coloring station for the kids, as well.
It's hands-on fun for everyone, and it's free!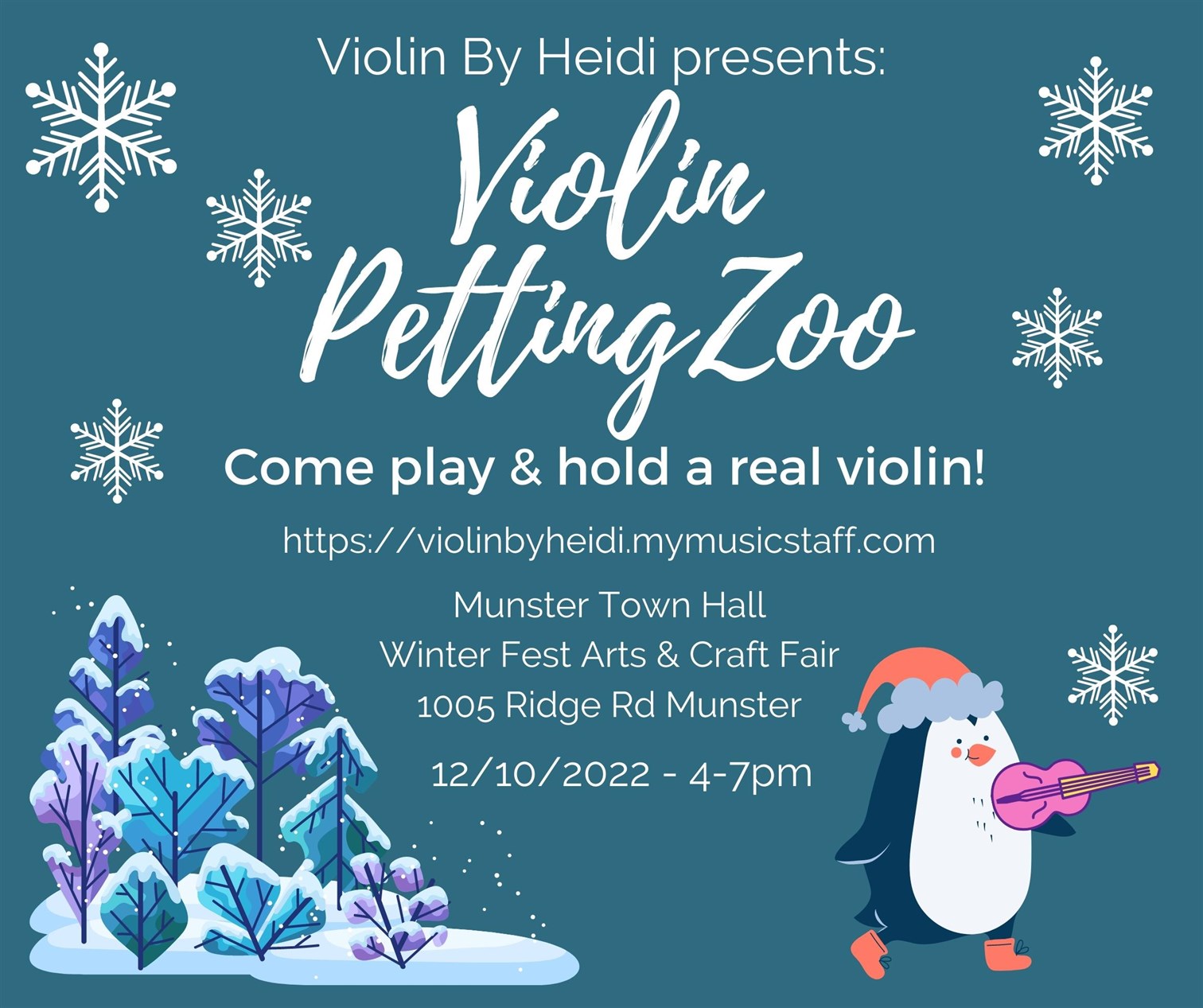 Winter Fest - an Indoor Arts & Crafts Show
1005 Ridge Rd, Munster IN 46321
Saturday 12/10/22 from 4pm-7pm
Entry is Free to the Public!