Why Private Music Lessons?


Under (Good) Pressure:
Confidence gets a boost with private lessons as your student gets the opportunity to focus directly on themselves and their achievements. The feel-good rush will last long past their performance and benefit them in college and beyond, when the ability to make public presentations and stay calm under pressure may give her an edge.
No Distractions:
For some students, the best environment for them is the one in which they are able to have the full attention of the teacher. Private lessons give you that setting so that your learner can grow in the perfect environment for them.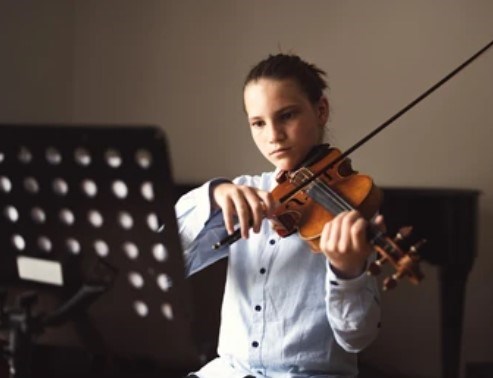 Solo Success:
Your student will be held accountable for their own progress! They'll learn valuable lessons about the importance of persistence and discipline that will extend into other areas of her studies.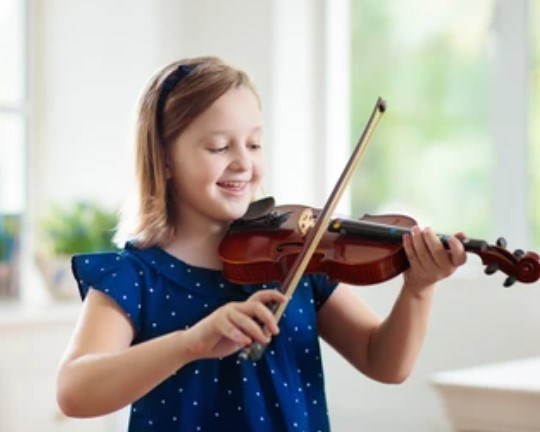 Positive Encouragement:
Private Lessons provide an environment for positive growth according to their own ability. In a group setting, someone is always being overlooked. The beginner is left behind, the more advanced student is bored, and at the end, bad habits are missed. Private Lessons give focus and attention at the right level and advancement is attainable for every level! Every learner can then go back to a group setting with better habits and learn the one true goal there, the song.
Frequently Asked Questions
How do we get an instrument?
I will help you find the perfect instrument to fit your needs! Mass-produced violins sold online through big-box companies are typically not sound instruments. They are what is frequently referred to as VSOs - Violin Shaped Objects. Their sound and quality are not conducive to proper learning. I strongly recommend renting an instrument from a reputable violin rental company for young students.
As they grow, the size of the instrument will change. Violin size range: 4/4, 3/4, 1/2, 1/4, 1/8, 1/10, 1/16, and 1/32! I can size you or your child for the correct violin and recommend renting an instrument from

Plum Grove Music

. The instruments are great quality, and they have a program that helps you to save for a full sized instrument while you rent!
Can my preschooler begin violin lessons?
At my discretion, I begin lessons with students as young as four years old! While bowed strings require quite a bit of work, songs, rhymes, and games make our lessons fun while we learn!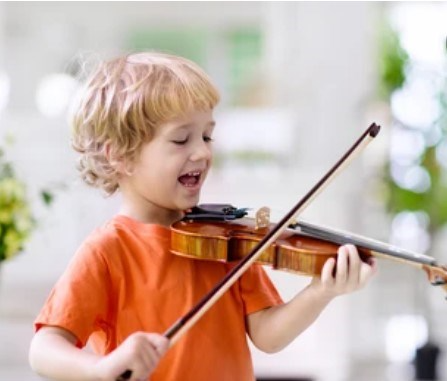 Do you offer daytime lessons for homeschoolers and adults?
I do! I would be happy to work with you to schedule a lesson time that works best for your schedule!
How old is too old? Do you teach adults?
As long as you still are limber enough to hold the instrument, I can teach you violin! I love my young-at-heart violin students! Challenge yourself and finally realize that dream you've always wanted to achieve!
What curriculum do you use?
The curriculum varies from student to student, but I usually use a mix of methods including Suzuki.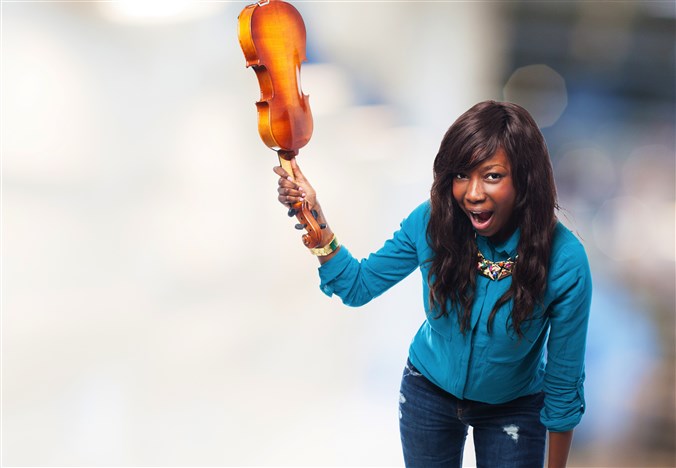 Are there any other costs associated with lessons?
Tuition prices are included in the

Free Info Pack

email you will receive after requesting through this site! I do not charge any registration fees. Books, recitals, accessories, instrument, and instrument upkeep are costs to keep in mind as you plan your music budget. As stated above, violin rental is available through

Plum Grove Music.
Do you offer audition prep?
Absolutely! Let me help you prepare for your big audition! Be sure to bring all of your requirements with you to lessons, and I will customize lessons to prepare for that big day!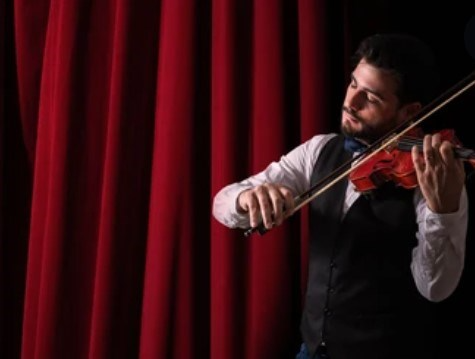 How long am I committed to lessons?
Tuition is paid upfront for the following 9 week term and there are 5 terms per year. While I highly recommend that you stick with lessons long term, commitment is just on the 5 term per year basis. Refunds are not given, as payment reserves your timeslot.
Cancellations and Reschedules
Violin By Heidi does allow cancellations, and I ask you to let me know
no later than 24 hours prior to the start time of the lesson
.
Then I can get you rescheduled!

Can I pay online?
Yes! For your convenience, my invoices will be sent out automatically at the end of each month, and you can just click the link to pay online!
May I sit in on my child's lesson?
Absolutely! You are welcome to sit in on your child's lessons anytime that you would like.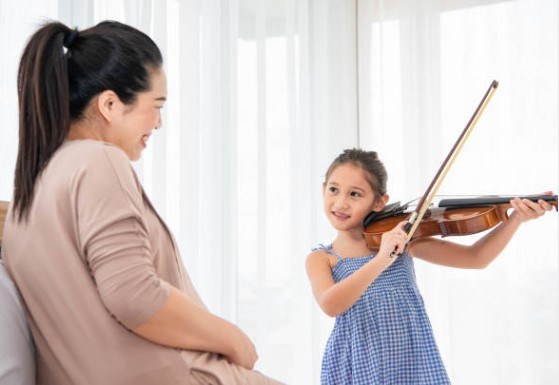 I don't have any musical background or ability, can I still help my child practice?
Yes! Even if you don't have a musical background, you can ask for advice on how to help your child practice. By simply monitoring that they are doing exercises a certain number of times per day, the student will progress.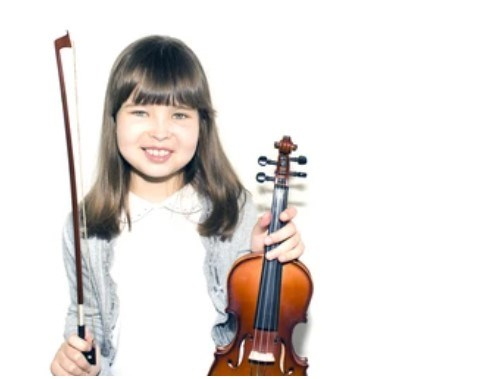 Must I sit in on my child's lessons?
For very young students, around ages 4-6, I request a parent to sit in on all lessons. We can work with your student to see how they are comfortable. For older children, parents will occasionally sit in on lessons to get an idea of the proper way a song should sound or how the student should be positioning their hands.
Any other questions?